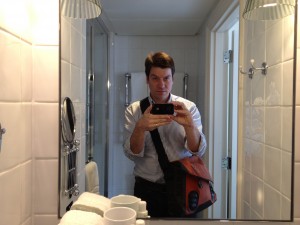 I write between 20 and 40 articles per year — travel articles, food stories, destination stories, even hotel reviews (above). It's hard to keep a current list of all my clips.
If you're curious, here's a typical NYT travel article: the appearance of craft beer in Berlin.
A recent WSJ story: the growing popularity of gourmet hamburgers in Europe.
In June 2014, I had cover stories in both Beer Advocate and All About Beer magazines. (Not online, unfortunately.)
For more clips, please visit my page at Contently.